'Beach Buddies' | You Can Take Adoptable Dogs to Virginia Beach for the Day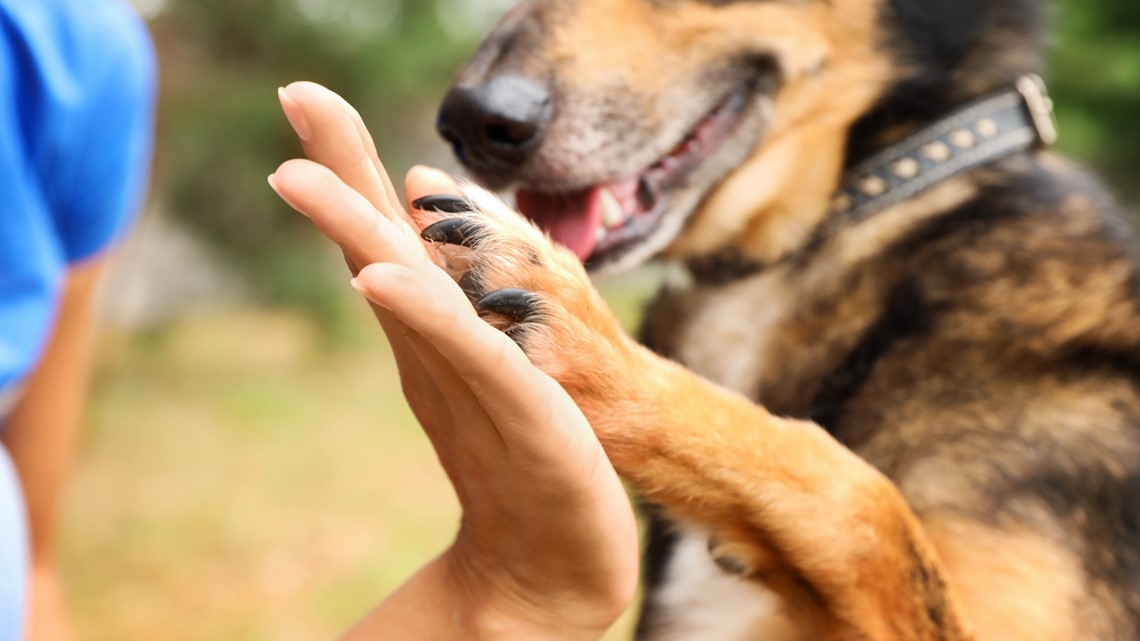 The Virginia Beach SPCA has started a program that allows people to adopt a dog for the day. Well, at least for three hours.
VIRGINIA BEACH, Va. — Hampton Roads animal shelters are full of animals in need of homes. Dogs sit in kennels waiting to be adopted, and every moment in a noisy shelter is stressful for them.
Now these dogs have the opportunity to take a day off.
The Virginia Beach SPCA announced a new program called "Beach Buddies" on Wednesday. People can take a dog for a few hours and give it a much-needed break from shelter life.
The program starts on August 2. Human buddies can visit the Virginia Beach SPCA and check on shelter dogs for up to three hours.
The VBSPCA will only allow dogs out of the shelter on Mondays and recommends the following activities: walking the dog, taking a drive, spending time with them at home, or visiting a public pet-friendly space.
Buddies who go out with dogs are not allowed to bring their own pets on the adventure.
"The Beach Buddies program is sure to be a hit for canine and human buddies alike," wrote Derby Brackett, CEO of Virginia Beach SPCA. "Our dogs will get a taste of what it's like to be a beloved pet while members of our community will enjoy spending time with the puppies and knowing that they are helping homeless animals. "
When a buddy returns to the shelter with the dogs, they can report the animal (with the aim of helping to get the dog permanently adopted).
Buddies will be asked to provide feedback on the dogs' likes and dislikes and any other personality notes from their adventures.
According to a VBSPCA press release, all Beach Buddies participants will need to pre-register online. here.
The VBSPCA is asking for a suggested donation of $10 to participate, and all proceeds will go to the animal care of the shelter.