Meet 35 adoptable dogs and cats looking for love in the Tulsa area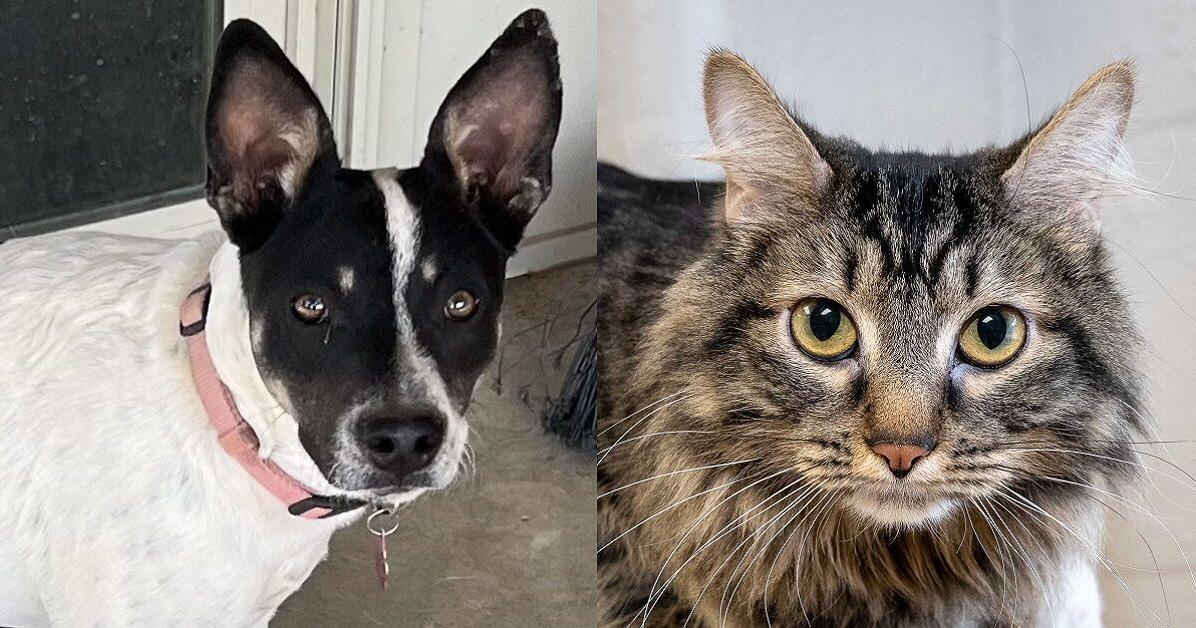 Mel is a small, brown and white tabby male with shoulder-length hair and his estimated birth date is August 13, 2018. He previously lived with a disabled/psychotic person who used a motorized wheelchair, but the person had psychotic episodes and he was not always neat. The woman who took him in last summer and again this year was able to give him to StreetCats to have a loving and caring new owner/home. He should be in a single cat home with someone who will pet him and play with him.
When he entered StreetCats, it was determined that he had a tendency to bladder stones although no surgery was required. Therefore, he must be on Hills Urinary C/D Stress wet and dry food for the rest of his life which he happily eats. (This is a prescription veterinary food, but can be purchased from Southern Agriculture, PetSmart, Petco, Feline Specialties, etc. once the owner has decided which veterinary clinic they wish to use for the 'prescription.) He is in the habit of eating morning and evening. but he doesn't eat a lot of food at a time, so the prescription food cost is very reasonable.
All cats tested negative for FeLeuk/FIV and are currently vaccinated against rabies and FVRCP. She has a PetEstablished microchip implanted and the new owner will need to call her and have her registered in her name at no cost. StreetCats is located at 60th and S. Sheridan in Tulsa. We are open Tuesday through Saturday from 10:30 a.m. to 5 p.m. Our website isstreetcatstulsa.org.
All people wishing to adopt must enter StreetCats and also bring in all members who live with them. We do not adopt outside of the state of Oklahoma and prefer to adopt in the greater Tulsa area.
Photo courtesy of StreetCats