Military working dogs will be on the job at Fleet Week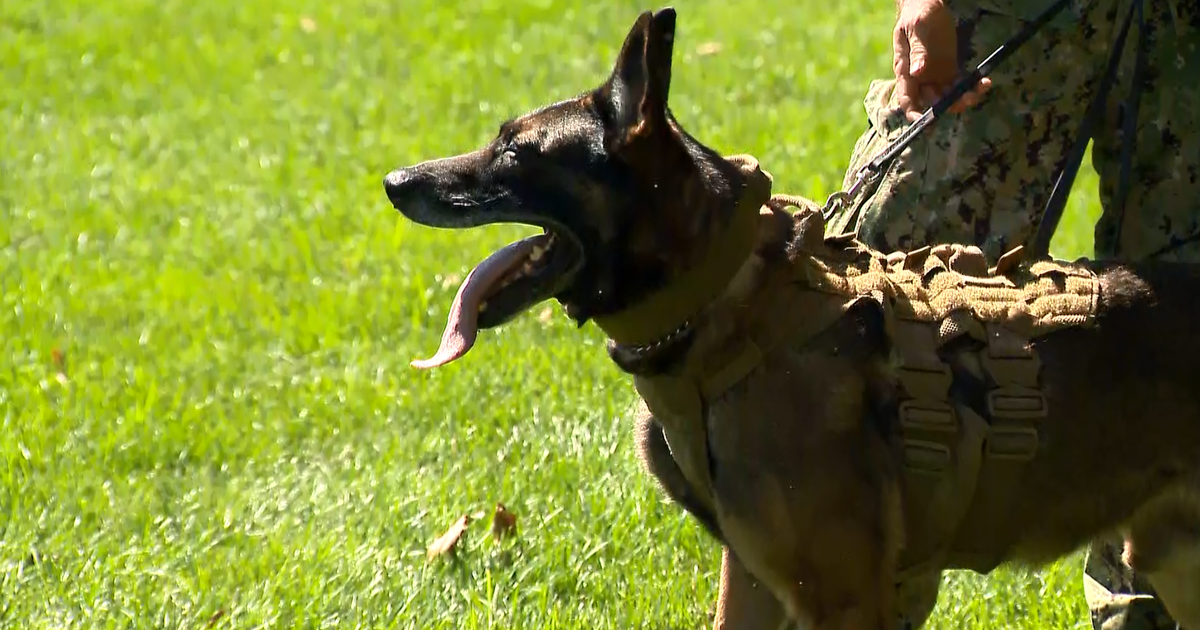 BALTIMORE — Not only will there be plenty of ships and sailors in Baltimore's Inner Harbor for Fleet Week, there will also be military working dogs.
They have an important job during the event: ensuring your safety.
"Our military working dogs will walk alongside our civilians in blue and we will be here to make sure everyone is having a safe and good time," said Trevor Houseknecht of the US Navy.
Opel and Rugby military working dogs will be among dozens on hand for Fleet Week.
"Dogs are used to detect just about anything we want them to look for: drugs, certain drugs, certain explosives, elements of explosives," said Gabriel Gallegos of the US Navy.
WJZ caught up with their handlers as they performed a training exercise.
"They only need the slightest trace of scent to actually find something," Gallegos said.
Rugby and his trainer, Joseph Bender, performed obedience drills.
Opel and his trainer, Gabriel Gallegos, practiced some biting drills, training Opel to attack when things went wrong.
It's more than a job for material handlers.
"I am absolutely a dog lover," Bender said.
These dogs become their best friends.
"It's the coolest job in the world," Gallegos said. "I love it. It's really something special, building a bond with you. You're their teacher. They trust you. You trust them."
Fleet Week is an opportunity for them to show off their skills.
"It's a great opportunity to bring the community and the military together," Houseknecht said. "So this is one of the best missions you can do."
A reminder: you are not supposed to touch working dogs if you see them at Fleet Week. They are at work.