Barking (and running) in the park: the sled dogs return to Kialla
The normally quiet birdsong along the banks of the River Goulburn at Moira Park Scout Camp has been replaced by the barking of dogs, the cheering of spectators and the beeping of the tee box over the long weekend.
The Northern Victorian Sled Dog Classic returned from a two-year COVID-enforced hiatus this weekend to finally celebrate its 30th edition of racing at Kialla.
The event, which brings together people from as far away as South Australia and New South Wales, features huskies, malamutes, kelpies and a whole host of dog breeds racing through the park, towing their owners and trainers on bicycles.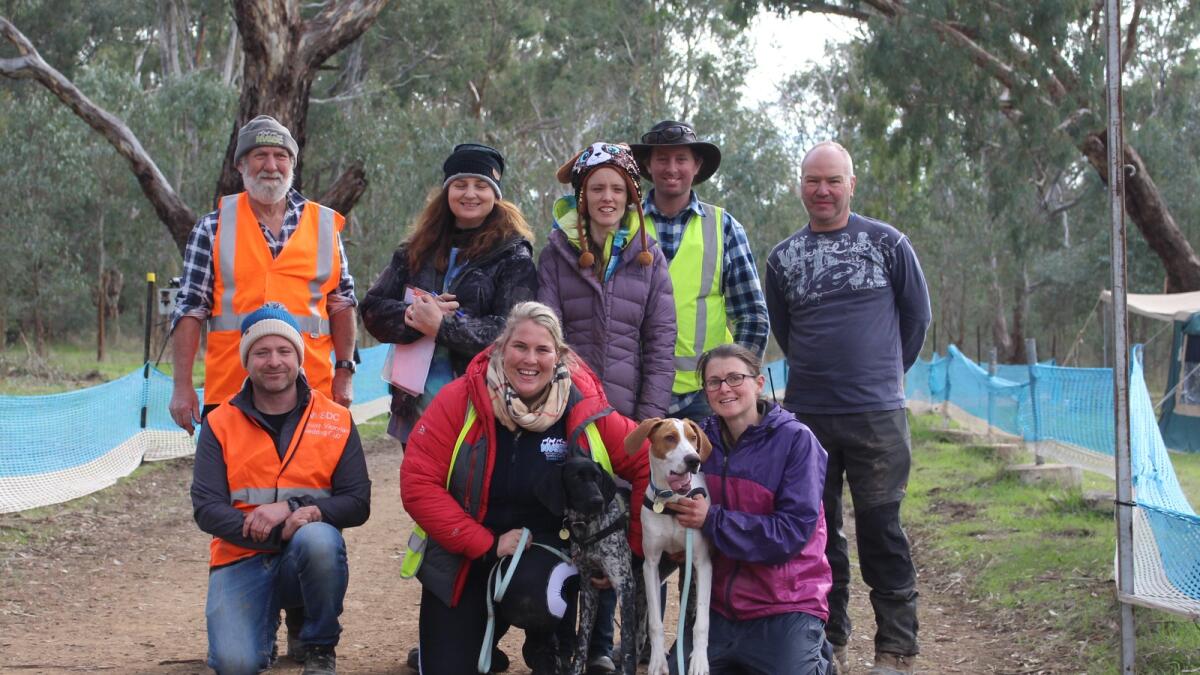 Northern Victorian Sled Dog Club president E'vette Burrows said it was a pleasure to be back on the course, with cool temperatures which benefited the dogs.
"We had a good number of competitors from Queensland, South Australia, NSW, Victoria," she said.
"It's good to be out after about three years of not racing."
Ms Burrows started participating in the sport in the mid-1990s, first with an Australian cattle dog before moving on to malamutes and then Alaskan huskies, and said she was easily ensnared by the sport and the community around him.
"You'll find a lot of people in the beginning they have a dog. And then next year they'll have two dogs, then the progression, then they'll have the trailer, then they'll have to move into the property and it's a very addictive lifestyle," she said.
Australian Sleddog Sports Association chairman Sean Hennessy, who was race steward at the weekend, said the sport has been around for around 35 years in Australia.
He has three Siberian huskies, but he had a lot more dogs and competed more often.
"If you have an active dog and love being outdoors, it's a really good way to be here, to be honest," he said.
"If people are interested, they contact the club here. There are a number of races around the state, around Australia.
Finley's Vanessa Kydd raced with her rescue kelpie named Cash on Sunday.
"The dogs are enjoying it and so are we and after COVID it's good to get out there," she said after crossing the finish line in one of the social races.
"We've been doing this since 2016, so we're fairly new, but it's exciting – there are around 140 entries this year."
The Kydds came down in 2015 as spectators and before they knew it, they went to training camp, then kept adding more dogs and "the rest is history".
"It was a good sport to play," Ms Kydd said.
The race continues early Monday.